THE PARK
Ciuchino Birichino is an amateur sports association
born from a dream that is to combine the respect
for nature with the healthy sports entertainment.
The park includes a private area of over 80 hectares, within which you can immerse yourself in nature and adventure.
In the park you can experience the thrill of climbing trees, flying among the branches of majestic oak trees, explore
the wood, practicing many fun sports activities suitable for children, teens, families and also adults.
The paths are made in total respect of the environment and stretch over the heart of a charming secular oak forest. Each path develops into the trees through wooden platforms and acrobatic and balance games as the rope bridge, suspended stairways, walkways, vines and fun cableways that will make you glide among the trees and on the forest and meadow paths!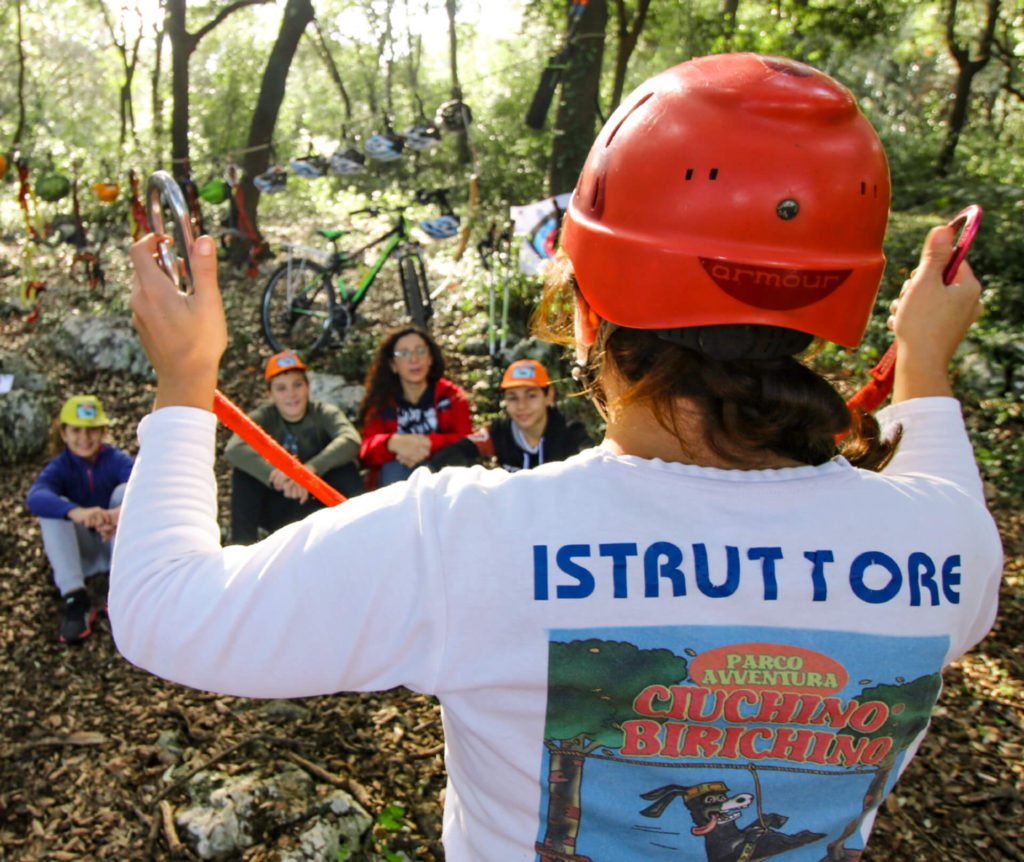 THE INSTRUCTORS
Safety for us should be the most important issue.
Each instructor is officially certified by the National College of Alpine Guides, with qualifications and degrees in physical education and that, together with our forestry experts, will be happy to guide and involve you in all
the activities of fun and adventure. All routes on the trees are equipped with the innovative continuous safety system. Each user is automatically hooked to the security cable from the start to the end of the path.
The Park welcomes schools of all levels offering several motor and sports activities and a variety of educational workshops.
Overcoming the various paths in the woods everyone will be able to test their skills, explore attitudes and find in themselves the solutions to difficulties, stimulate the imagination and talent through a new and involving experience.